Bride & Bloom
Press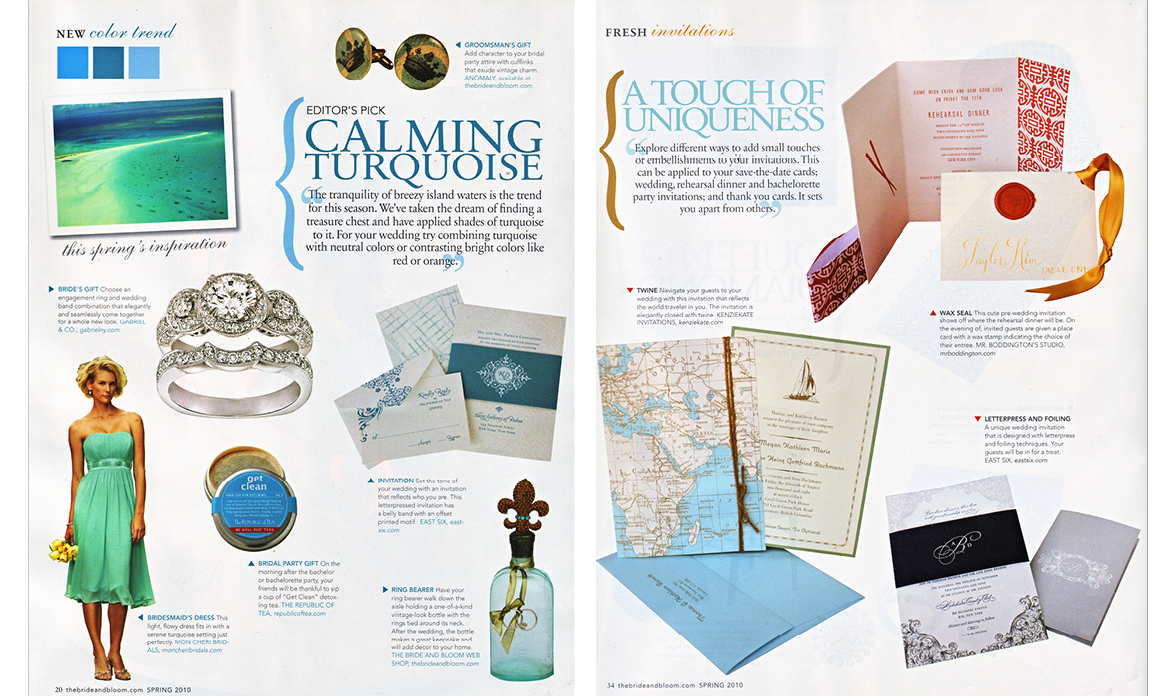 spring 2010
EDITOR'S PICK: NEW COLOR TREND: Calming Turquoise
The tranquility of breezy island waters is the trend for this season. We've taken the dream of finding a treasure chest and have applied shades of turquoise to it. For your wedding, try combining turquoise with neutral colors or contrasting bright colors like red or orange.
FRESH INVITATIONS: A touch of Uniqueness
Explore different ways to add small touches or embellishments to your invitations. This can be applied to your save-the-date cards, wedding, rehearsal dinner and bachelorette party invitations, and thank you cards. it sets you apart from others.
Featuring Kerry & Dan and Abbie & Doug's invitations!