HARPER'S BAZAAR BRIDE
Press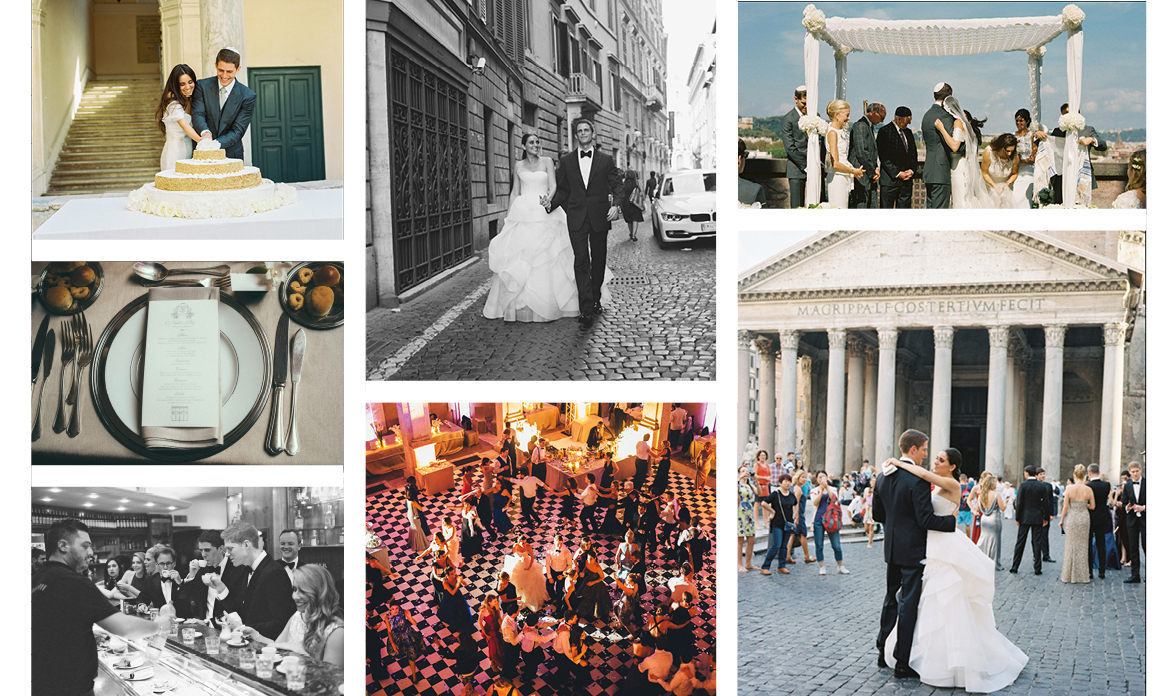 july 2016
ROMAN HOLIDAY: NATASHA & PHILIP'S ETERNAL CITY WEDDING
Growing up between Los Angeles and Rome, with her mother's family still living in the latter, Natasha knew that she'd be married in Italy's capital.
A weekend affair in Rome complete with a welcome dinner, rehearsal, daytime ceremony, afternoon reception and formal dinner party soon
became a reality. Their venue choices, peppered with some traditional and personal touches, all helped to transport the couple and their guests
through Italy and their family's rich history, making the experience and the trip all the more memorable.
Featuring Natasha & Philip's menu!