LOVE LUXE LIFE
Press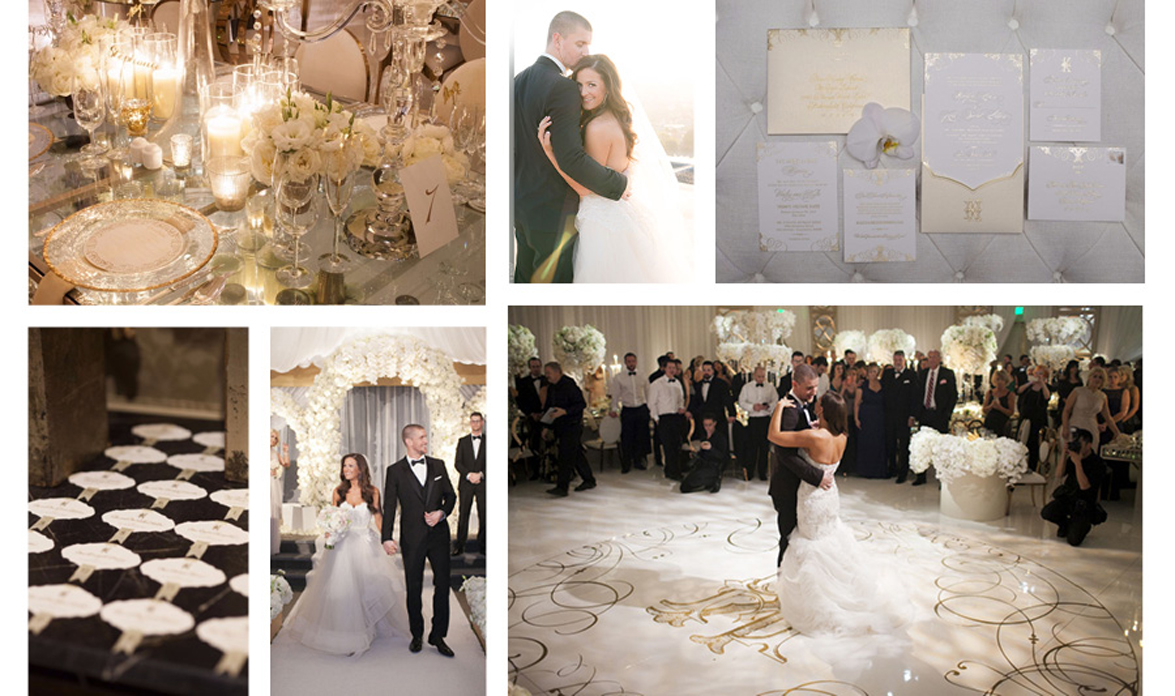 january 2015
{LOVE} LISA AND CAESAR, ST. REGIS MONARCH BEACH
"One word comes to mind when I daydream about Lisa & Caesar's fairytale St. Regis Monarch Beach Wedding… Glamour.
Each and every detail was so luxurious and wonderful, Lisa & Caesar truly lived out every little girl's dream day. Lisa and her bridesmaids all looked stunning, especially Lisa in her mermaid style Inbal Dror gown. The gown was adorned with ivory lace and a tulle train that looked so ethereal cascading down the staircase. At the waist was a ivory satin belt with a tiny delicate bow.
The ceremony took place on the Pacific Lawn, where guests watched the couple say "I Do" surrounded by bountiful
blush florals placed atop mirrored pedestals. The ceremony was beautiful, elegant, and truly timeless.
After Cocktail Hour on the Sunset Terrace, guests were escorted to the Monarch Ballroom where they were met with a
glamorous mirrored table number display directing them to their table. The Ballroom was transformed
into a light and airy pink dream… Looking at it makes me feel like I am floating on a pink cloud. I love the acrylic chairs
and mirrored table tops, those two modern elements work so well together in a feminine space to give it a little bit of edge.
The cut crystal candelabras are out of this world, housing the shimmery gold candlesticks that added a hint of romance.
What a beautiful evening for a beautiful couple!"
Featuring a riff on our Miira & Giovanni lace letterpress set.