People
Press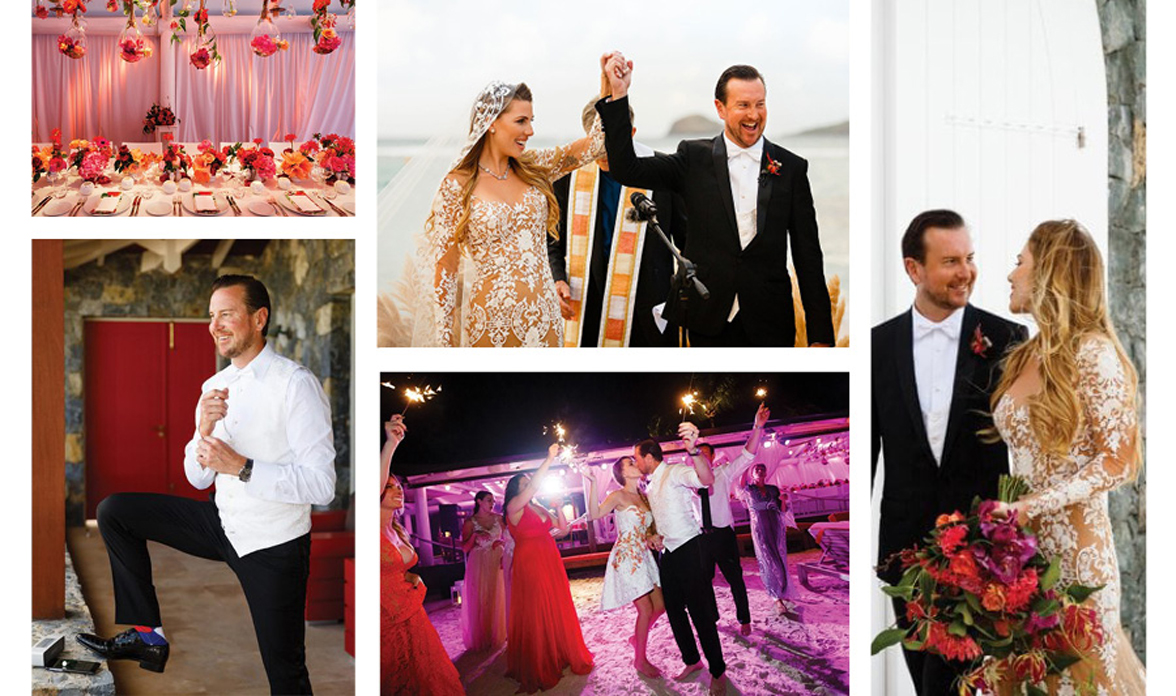 february 6, 2017
NASCAR'S KURT BUSCH TIES THE KNOT IN INTIMATE ISLAND WEDDING
"NASCAR's Kurt Busch tied the knot with polo player and model Ashley Van Metre (whom he fittingly met at a race!)
during an intimate sunset ceremony in St. Barts on January 7. Guests who gathered for the reception, scheduled one week later in Palm Beach at
The Breakers resort, were surprised with a performance by Steven Tyler and Loving Mary, the Aerosmith frontman's new band based in Nashville.
'Our wedding was just perfect,' Busch, 38, tells PEOPLE. 'Ashley and I chose our favorite island, providing the perfect beach setting
and surrounded with our closest loved ones. Eden Rock in St. Bart stands alone as our favorite place to visit,
and we wanted to share our slice of paradise found with everybody.'
'We were able to blend a simple beach ceremony with a grand event.
Not one detail was missed and the evening truly defined the both of us.'"