Style Me Pretty
Press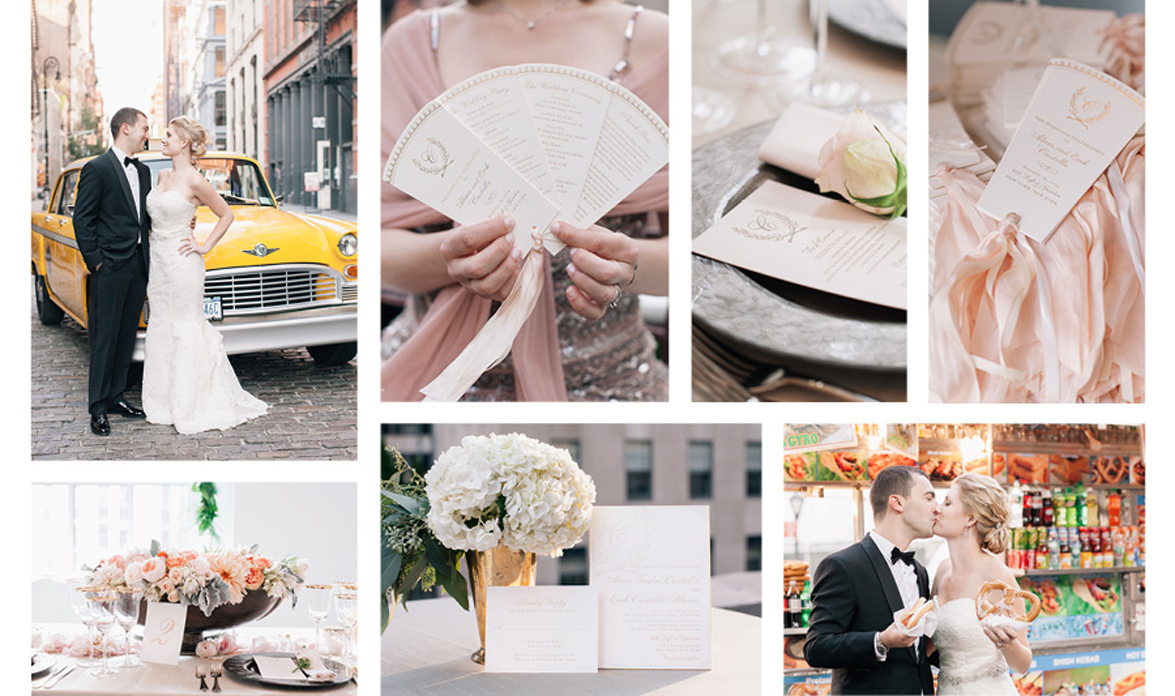 may 2015
ELEGANT MANHATTAN ROOFTOP GARDEN WEDDING
"From the Bride… Erik and I met in Barcelona in 2011 through a mutual friend. Erik is from Barcelona and I was teaching English there.
We moved from Barcelona to Atlanta in the spring of 2013 and got married a few months later on August 31.
We moved to New York City at the end of January 2014 and knew that we wanted to do a second wedding in the city where
all of our family and friends could celebrate with us. We also knew we wanted to get married in August because
most of Spain takes the month of August off for holiday. Plus this would be the perfect one-year anniversary celebration!
Since we had already had a more casual rustic wedding, our vision for our second wedding was to have an elegant
New York City wedding. However, we didn't want the atmosphere to be too serious, and I think our venue was perfect for that.
We chose 620 Loft & Garden because it gave us this magical private garden in the middle of Manhattan! I didn't have a lot of specific ideas for
the wedding, but I knew I wanted it to be romantic with lots of candles, varying shades of gold accents, and soft colors."
Featuring Alicia & Erik's letterpress and foil stamped invite set, monogramed menus, and fan programs.