Style Me Pretty
Press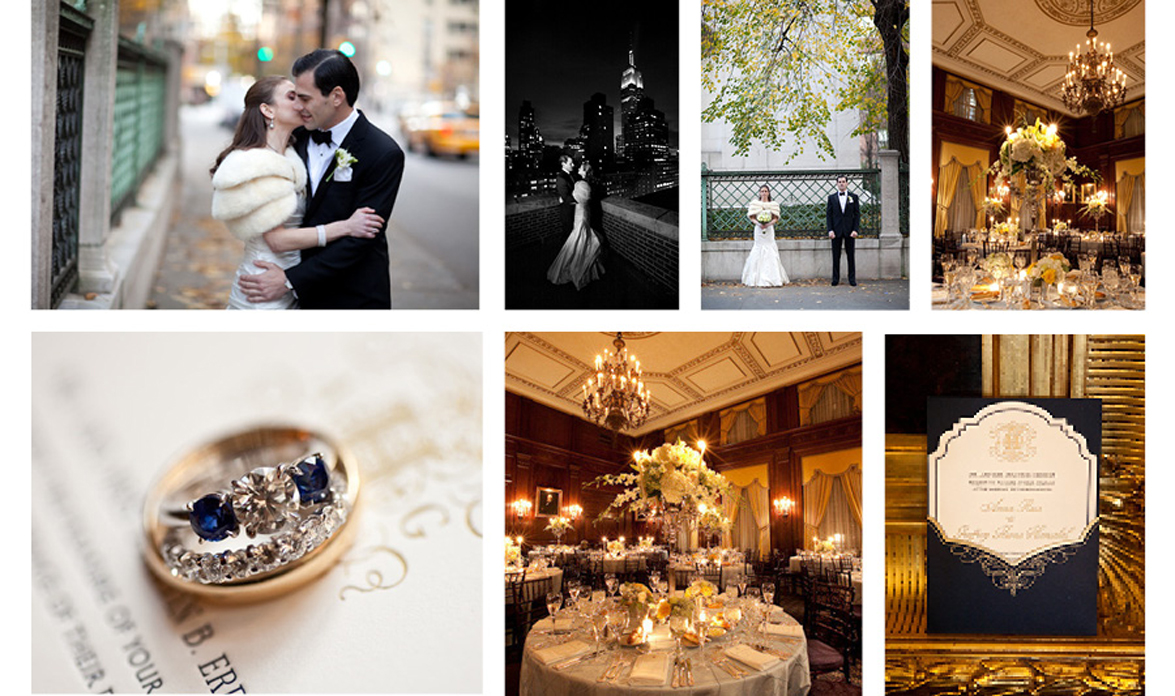 december 2011
UNION LEAGUE CLUB WEDDING
"From the Bride…Geoffrey and I decided to get married in New York at the historic Union League Club, the very location where we first met. Despite our less conventional fantasy of tying the knot atop a mountain in Idaho, a classic New York wedding was most appropriate with Geoff's family hailing from Bedford and mine from Manhattan. The style of our wedding channeled the fabled elements of the Union League Club together with our high regard for tradition.
Once we decided to go traditional, it was old time New York all the way. A mostly navy and white color scheme began with the stunning engagement ring that Geoff proposed with: a round diamond surrounded by rich sapphires on both sides. The theme was carried out through our elegant navy and gold monogrammed invitations, the graceful long dresses that my nine bridesmaids donned, the white, cream, yellow, green and powder blue flower arrangements that filled the room and our simple and delicate cake design."
Featuring Anna & Geoffrey's die cut letterpress and foil stamped invitations.