Style Me Pretty
Press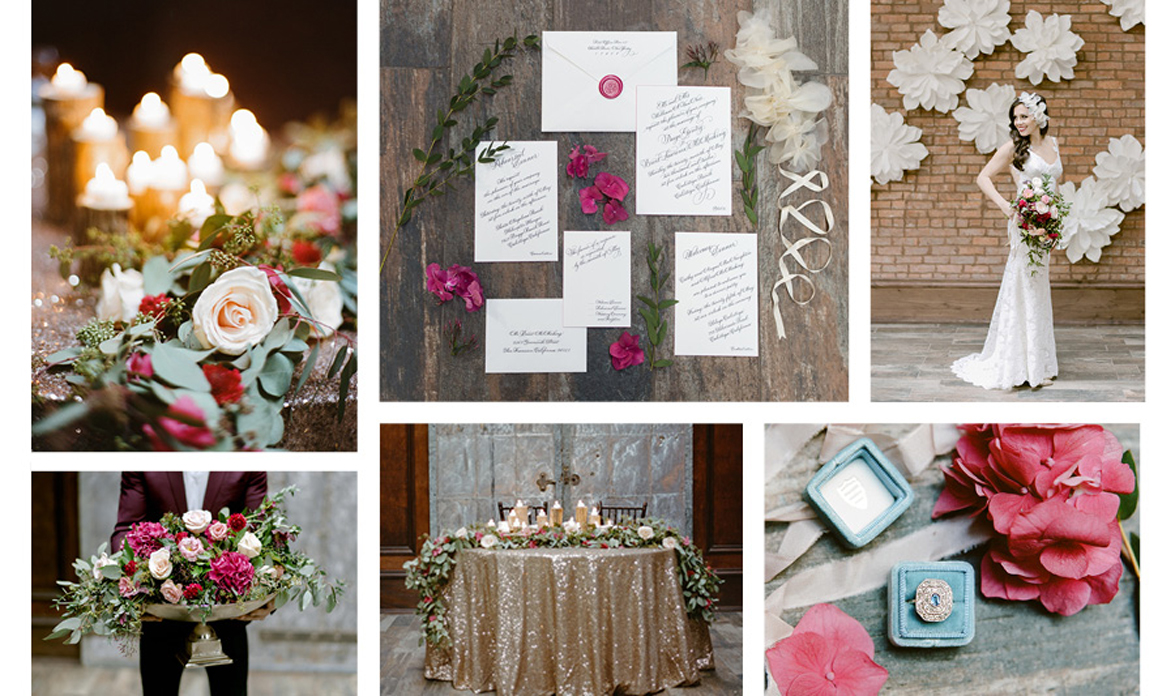 march 2015
FRESH AND ROMANTIC INDUSTRIAL WEDDING INSPIRATION
This glowing slice of wedding inspiration from Two of a Kind Rentals and Rebecca Yale Photography epitomizes everything a perfectly chic
NYC wedding should be. Lush florals from Cheeky Details, sparkly sequins and candlelight balance out the industrial vibe, while pin-worthy details
like the fun bar sign and paper flower backdrop tie right into the city love.
Style Me Pretty features our Paige & Brent Invitation Suite!