The Knot
Press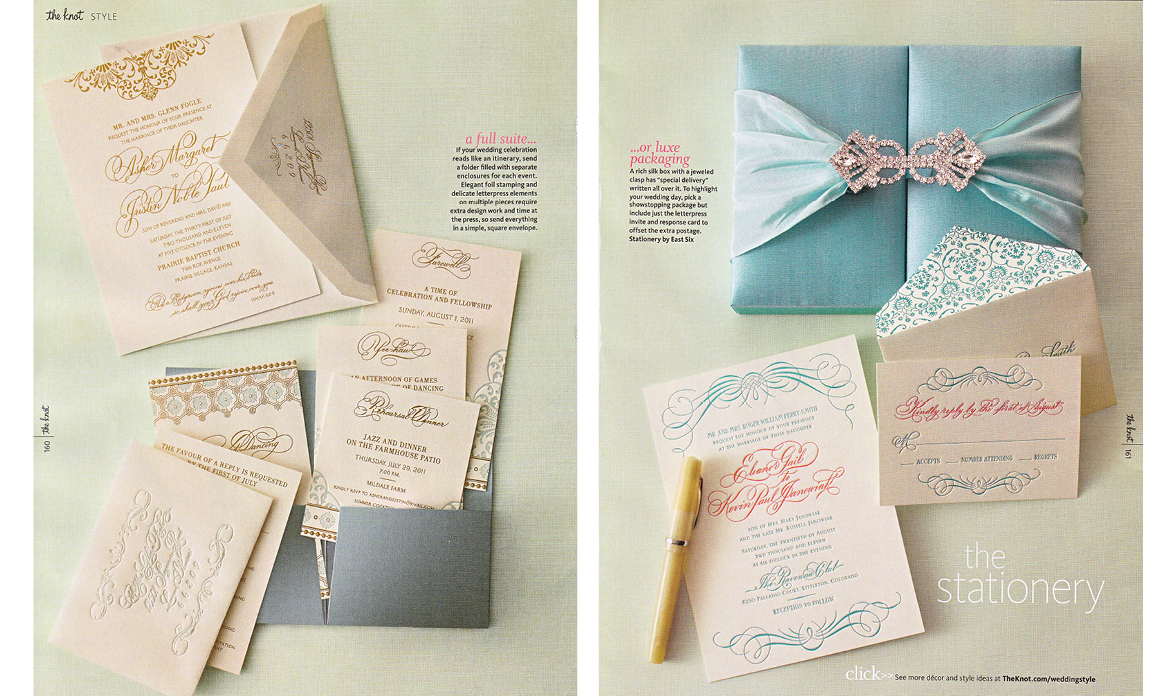 winter 2011
THE STATIONERY
A full suite…
If your wedding celebration reads like an itinerary, send a folder filled with separate enclosures for each event. Elegant foil stamping and delicate letterpress elements on multiple pieces require extra design work and time at the press, so send everything in a simple, square envelope.
…or luxe packaging
A rich silk box with a jeweled clasp has "special delivery" written all over it. To highlight your wedding day, pick a showstopping package but include just the letterpress invite and response card to offset the extra postage.
Featuring Asher & Justin and Eleanor & Kevin's invitations!