Vogue
Press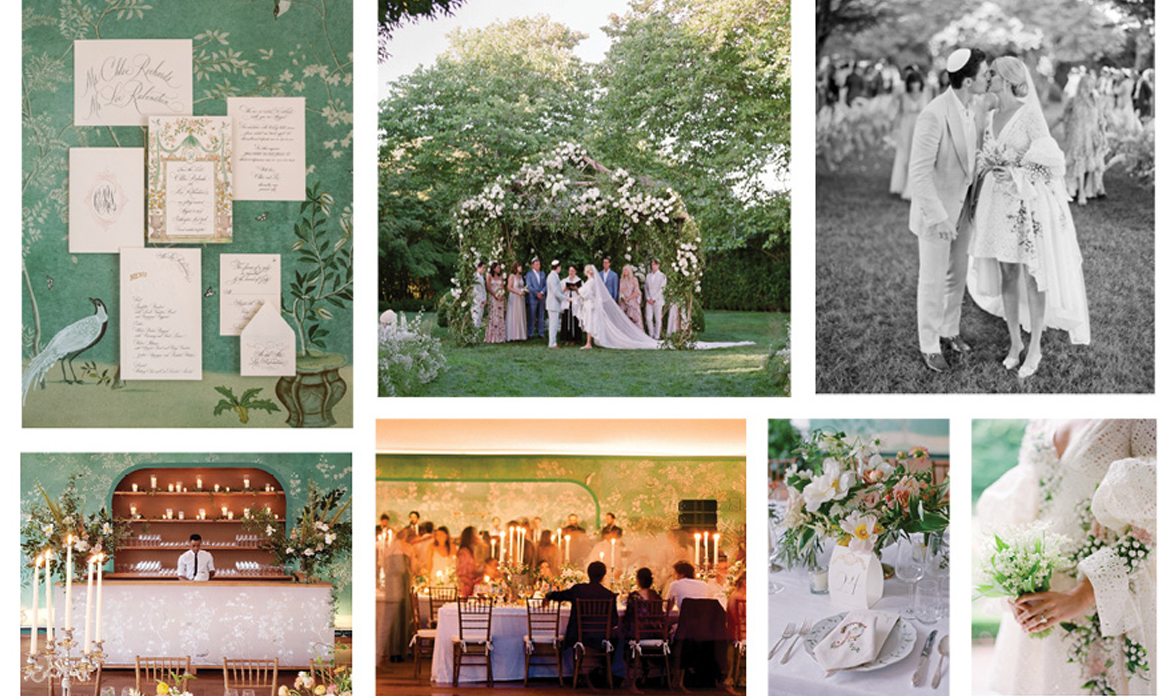 february 2019
A MIDSUMMER NIGHT'S DREAM
"The Hamptons are where we met, where we spend our weekends over the summer, and where I have been going
with my family since I was a little girl," Chloë explains.
Playing off of the French-inspired architecture, they set out to establish a timeless, elegant aesthetic.
"We wanted our guests to feel the intimacy, ease, and warmth of joining us at home to celebrate our marriage," Chloë says.
Throughout their planning, they were inspired by everything from still-life paintings to Victorian landscapes and calligraphy. "It was important to us that our wedding reflect our personal style, both individually and as a couple."
When designing their save the dates, they stumbled upon a classic chinoiserie painted above a mantel from the early 1900s and loved the idea of
re-creating it as their own. "We worked with the incredibly talented team at De Gournay to bring the concept to life, adding small hints of detail to signify
our upcoming nuptials," Chloë explains. This concept was then applied to other elements of the wedding, creating a holistic story for
the paper suite, ceremony aesthetic, and reception decor.
Chloë & Lee's wedding suite perfectly captured their personal and elegant aesthetic.