Grace Ormonde
Press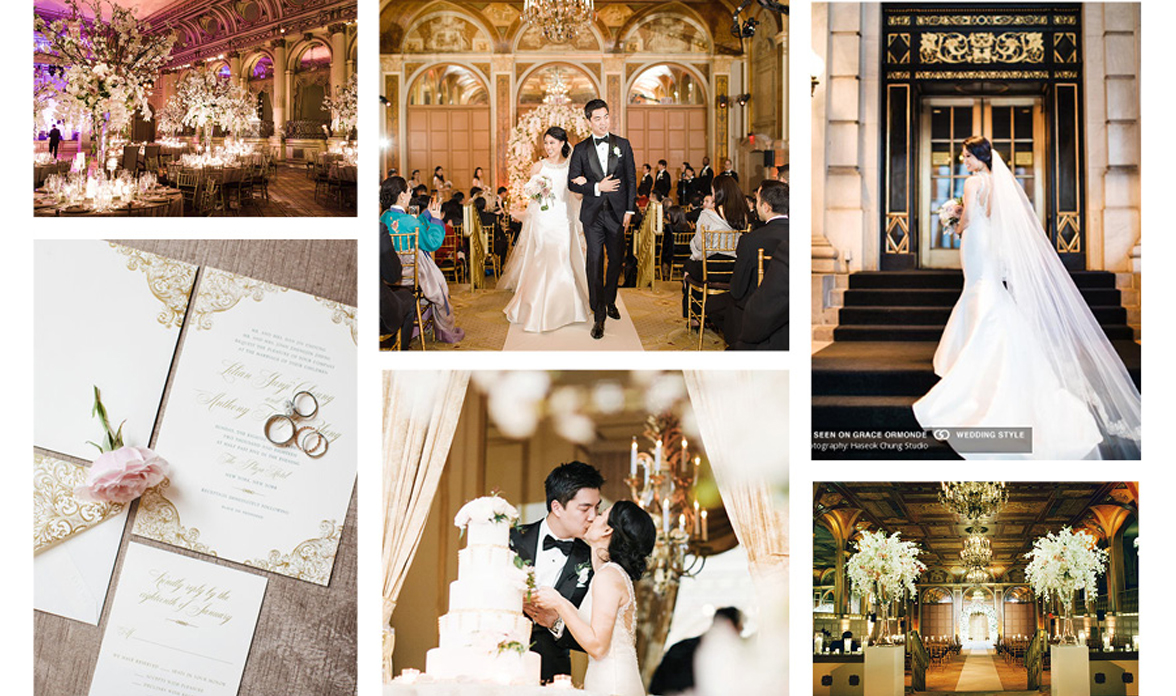 winter 2019
A GLAMOROUS AND ROMANTIC WEDDING AT THE PLAZA HOTEL
When the big day arrived, it was a crisp, blue, sunny winter day. "We were overwhelmed with all the love and excitement
that we felt from our friends and family," says the groom. "A lot of them had seen us through our entire dating years,
so they were just as ready as we were to see us finally tie the knot. Everything was perfect," the bride adds.
Lilian & Tony's ornate invitation set the tone for their glamorous wedding.